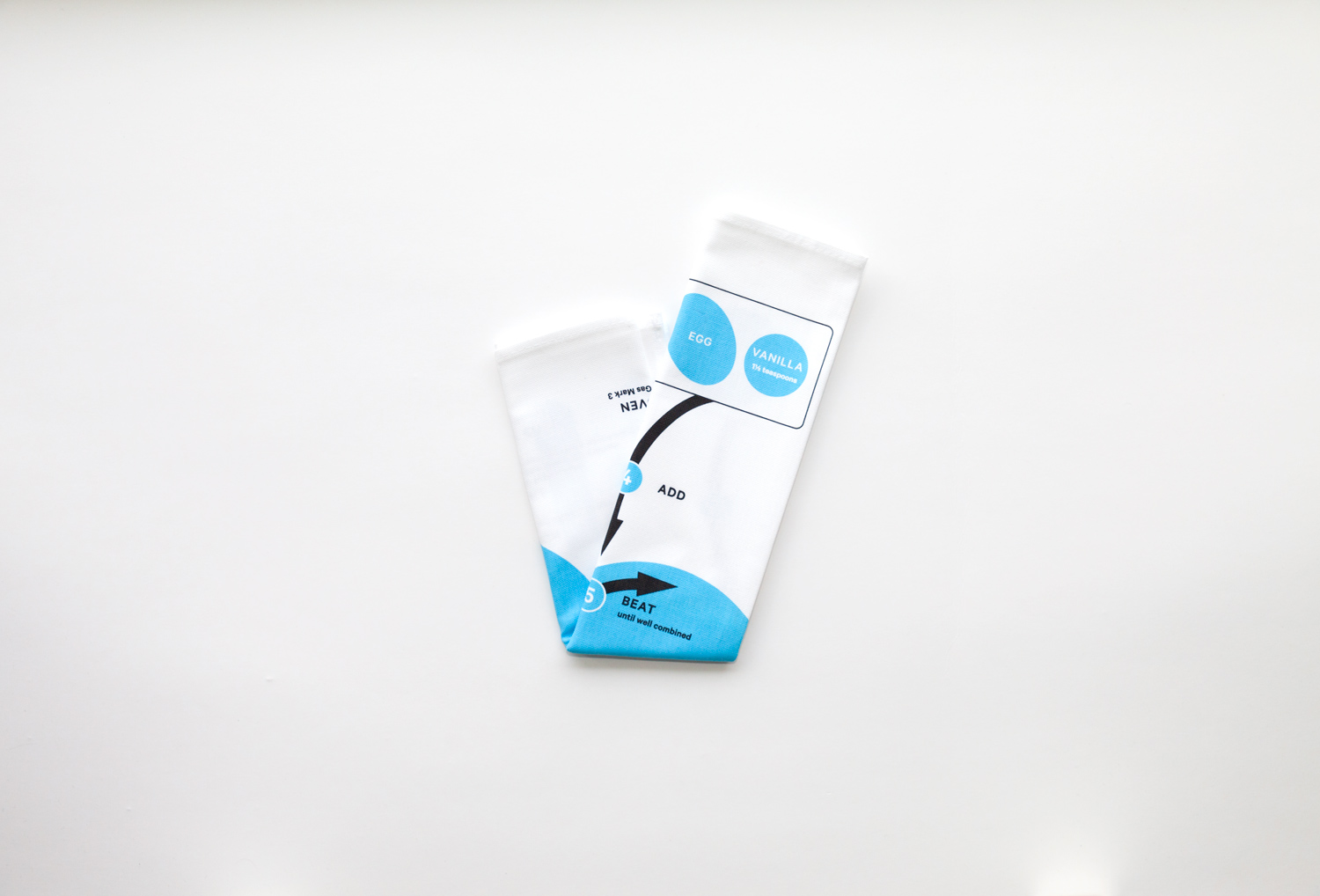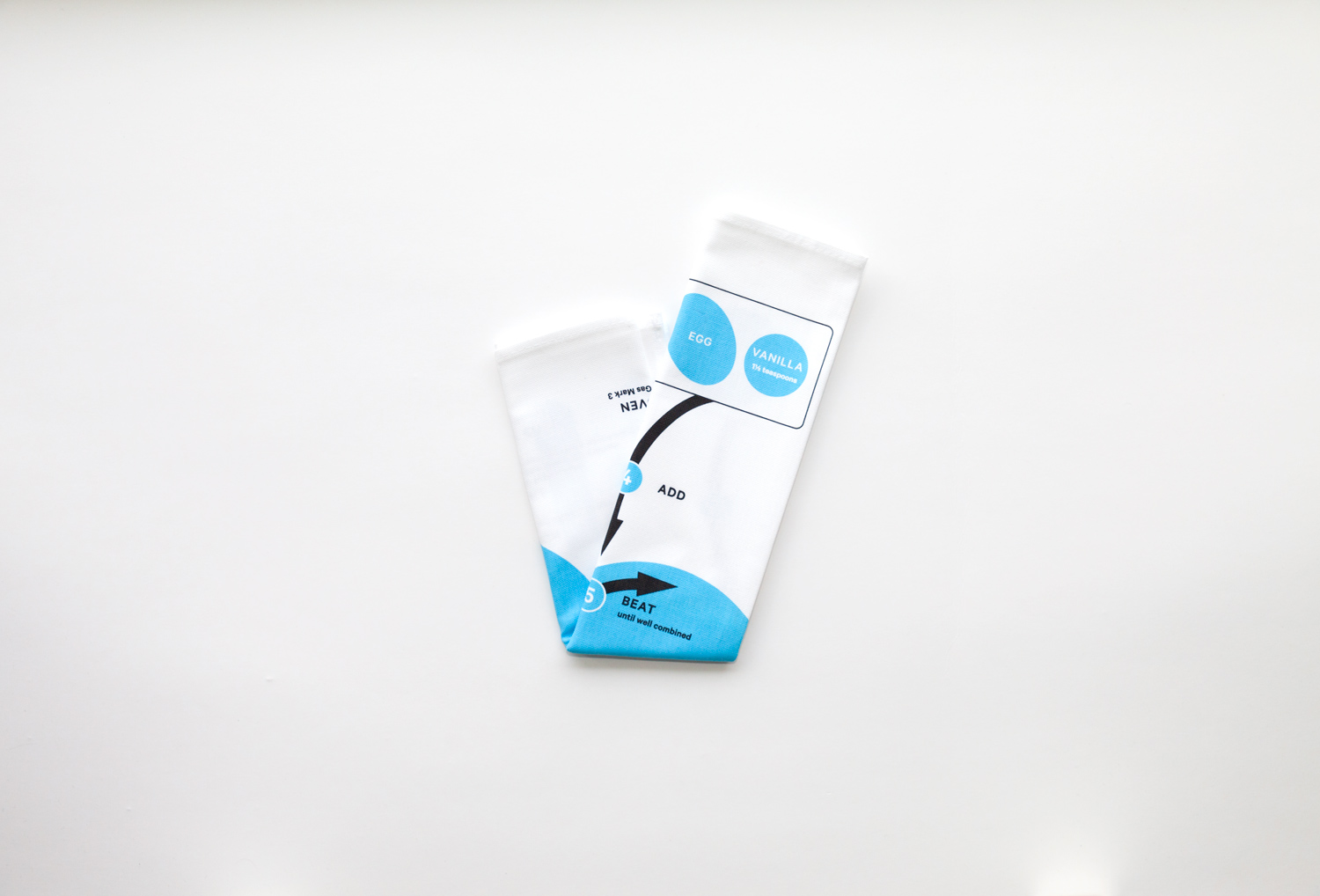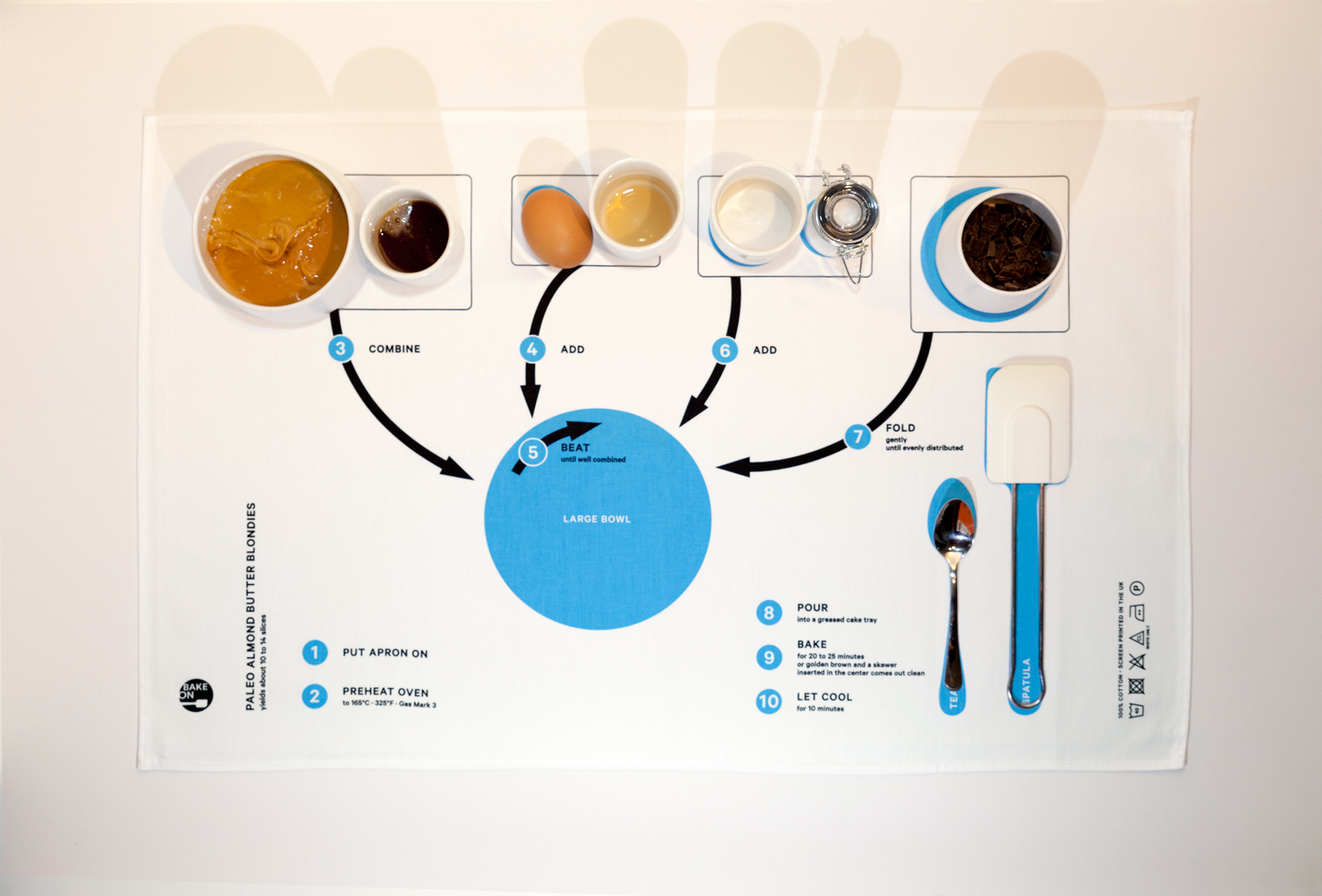 Paleo Almond Butter Blondies
tea towel with baking recipe
17 $
The Paleo Almond Butter Blondies tea towel is a brand new type of tea towels that allow you to bake directly on them. They have a spot for each ingredient and the recipe broken down into easy steps.
The collection is screen printed and made out of high quality cotton. Use it as a pop of colour in your kitchen or make it the perfect gift for a stylish baker or enthusiastic little kitchen helper.
The towels are designed in Copenhagen, Denmark and printed in the United Kingdom.
DETAILS
- 100% heavyweight cotton
- hemmed on all sides
- approximately 78x48 cm (38.75x19 in.)
- designed in Denmark
- screen printed in the United Kingdom
---
RECIPE
Paleo Almond Butter Blondies
yields about 10 to 14 slices
250g - 1 cup almond butter
110g - 0.3 cup honey (melted)
1 egg
1.5 tsp vanilla extract
0.5 tsp baking soda
0.5 tsp salt
75g - 0.3 cup dark chocolate (roughly chopped)
Preheat oven to 165°C - 325°F - Gas Mark 3.
In a large bowl, combine the almond butter and honey.
Add the egg and vanilla and beat until well combined.
Mix in the salt and baking soda..
Carefully and using a rubber spatula, fold in the chocolate. Combine until evenly distributed.
Pour the batter into a greased baking tray.
Bake for 20 to 25 minutes or until the top is golden brown and a skewer inserted in the center comes out clean.
Transfer to a wire rack to cool.