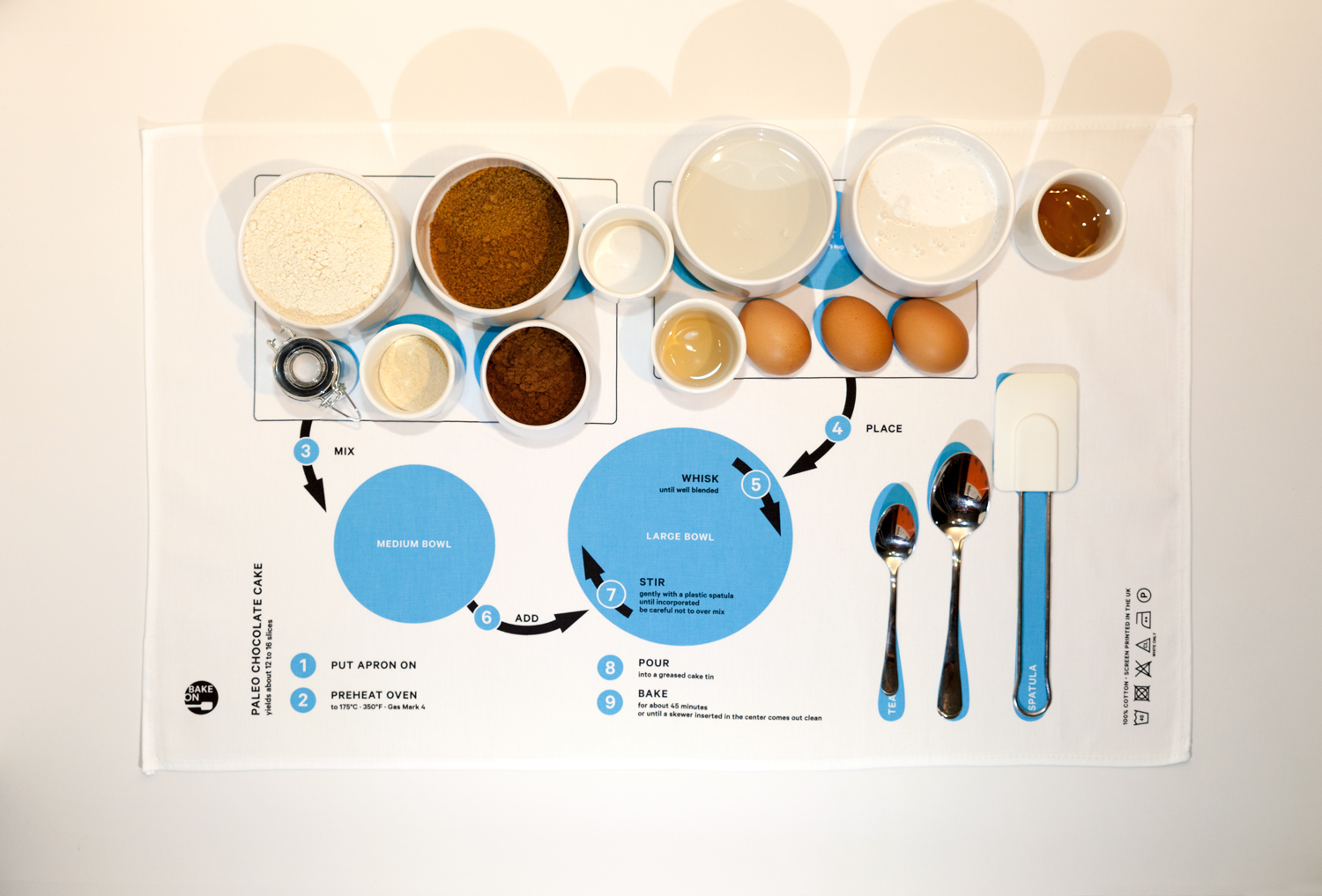 Paleo Chocolate Cake
tea towel with baking recipe
17 $
The Paleo Chocolate Cake tea towel is a brand new type of tea towels that allow you to bake directly on them. They have a spot for each ingredient and the recipe broken down into easy steps.
The collection is screen printed and made out of high quality cotton. Use it as a pop of colour in your kitchen or make it the perfect gift for a stylish baker or enthusiastic little kitchen helper.
The towels are designed in Copenhagen, Denmark and printed in the United Kingdom.
DETAILS
- 100% heavyweight cotton
- hemmed on all sides
- approximately 78x48 cm (38.75x19 in.)
- designed in Denmark
- screen printed in the United Kingdom
---
RECIPE
Paleo Chocolate Cake
yields about 12 to 16 slices
300g - 3 cups almond flour
30g - 0.25 cup coconut flour
75g - 0.75 cup unsweetened cocoa powder
65g - 0.5 cup coconut sugar
2 tsp baking soda
1 tsp salt
100g - 0.5 cup coconut oil (melted)
250ml - 1 cup coconut milk
3 eggs (at room temperature)
2 tsp vanilla extract
2 tbsp raw honey
Preheat oven to 175°C - 350°F - Gas Mark 4.
In a medium bowl, mix the flours, cocoa powder, coconut sugar, salt and baking soda.
In a large bowl, whisk together the coconut oil, coconut milk, eggs, vanilla extract and honey.
Carefully and using a rubber spatula, mix in the dry ingredients into the wet ingredients. Be careful not to over mix.
Pour the batter into an oiled cake tin.
Bake for 45 minutes or until firm to touch and a skewer inserted in the center comes out clean.