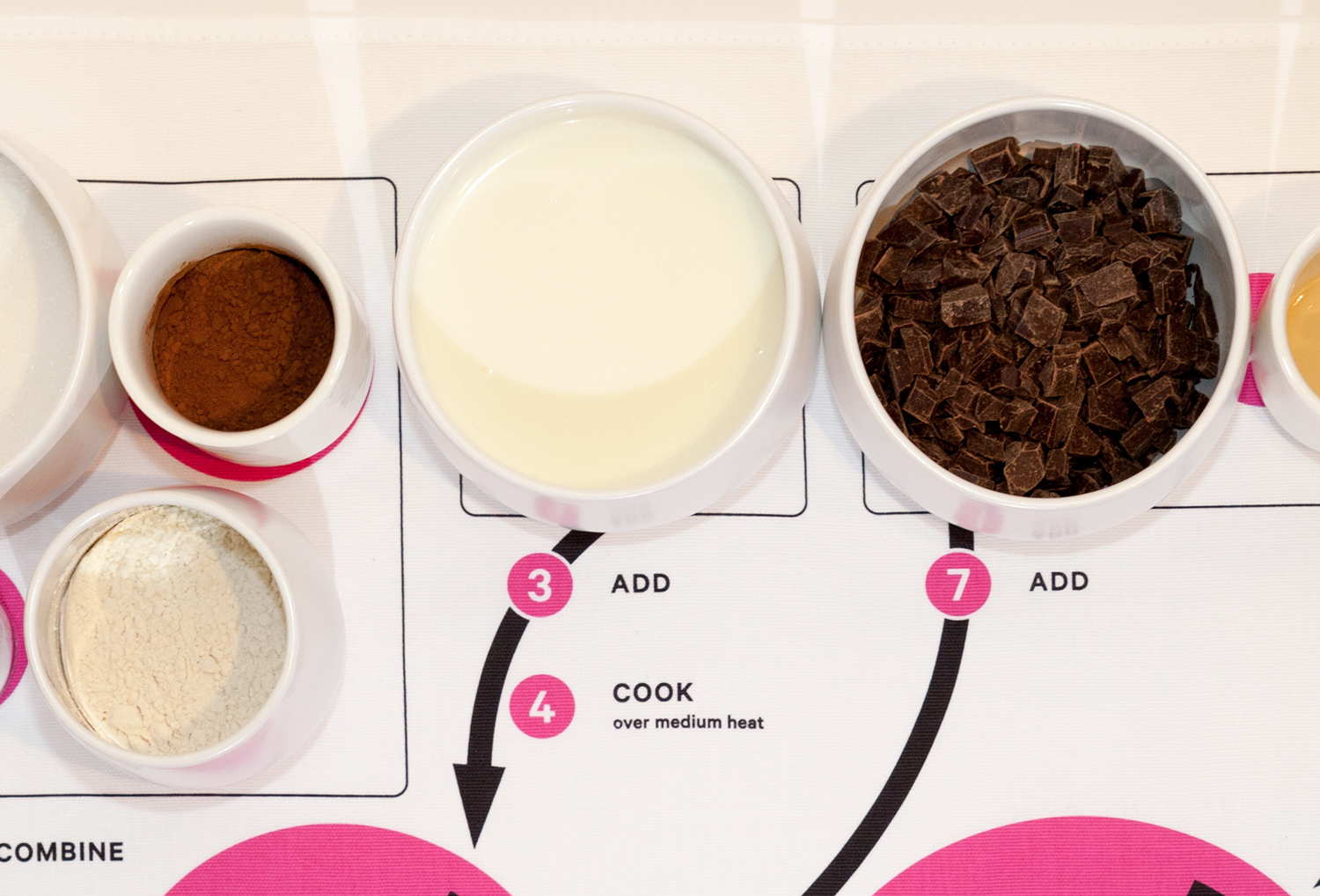 Buttery Chocolate Frosting
tea towel with baking recipe
17 $
The Buttery Chocolate Frosting tea towel is a brand new type of tea towels that allow you to bake directly on them. They have a spot for each ingredient and the recipe broken down into easy steps.
The collection is screen printed and made out of high quality cotton. Use it as a pop of colour in your kitchen or make it the perfect gift for a stylish baker or enthusiastic little kitchen helper.
The towels are designed in Copenhagen, Denmark and printed in the United Kingdom.
DETAILS
- 100% heavyweight cotton
- hemmed on all sides
- approximately 78x48 cm (38.75x19 in.)
- designed in Denmark
- screen printed in the United Kingdom
---
RECIPE
Buttery chocolate frosting
yields enough to frost about 24 cupcakes
200g - 1 cup castor sugar
60g - 0.5 cup flour
35g - 0.3 cup unsweetened cocoa powder
pinch of salt
360ml - 1.5 cups whole milk
100g - 0.5 cup dark chocolate (finely chopped)
1 tbsp vanilla extract
675g - 3 cups unsalted butter (cut into cubes, at room temperature)
In a medium pot whisk the sugar, flour, cocoa powder and salt.
Add the milk and heat over medium heat, whisking constantly until reaching boiling point and the mixture is smooth and thick (5-8 minutes).
Remove from the heat and whisk in the chocolate and vanilla, until smooth.
Cool to room temperature. Cover the surface with parchment paper to prevent a skin from forming.
In a large bowl, cream the butter with an electric mixer. Add the cooled chocolate mixture gradually.
Beat until the frosting is fluffy.
Frost your cooled cake or cupcakes.