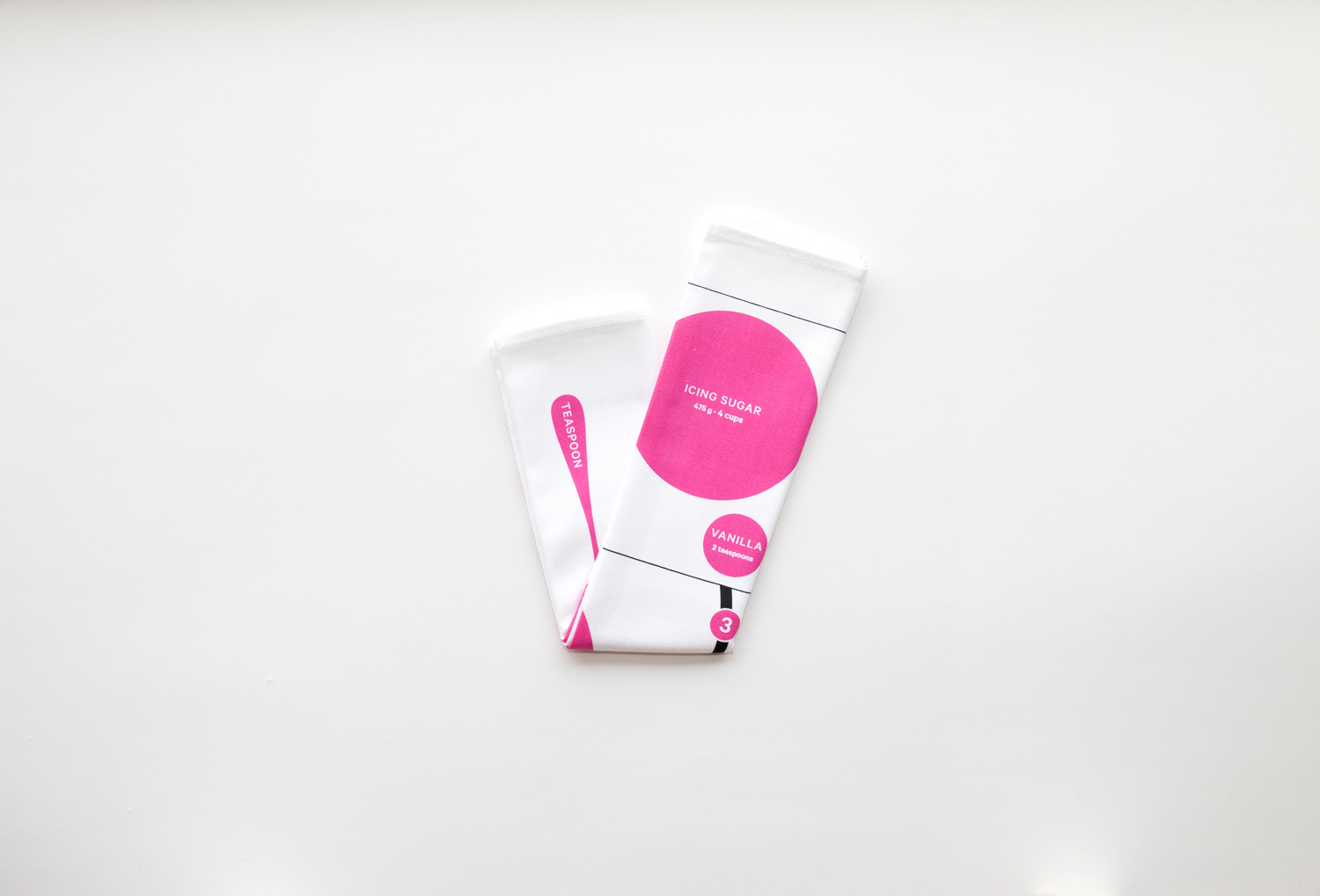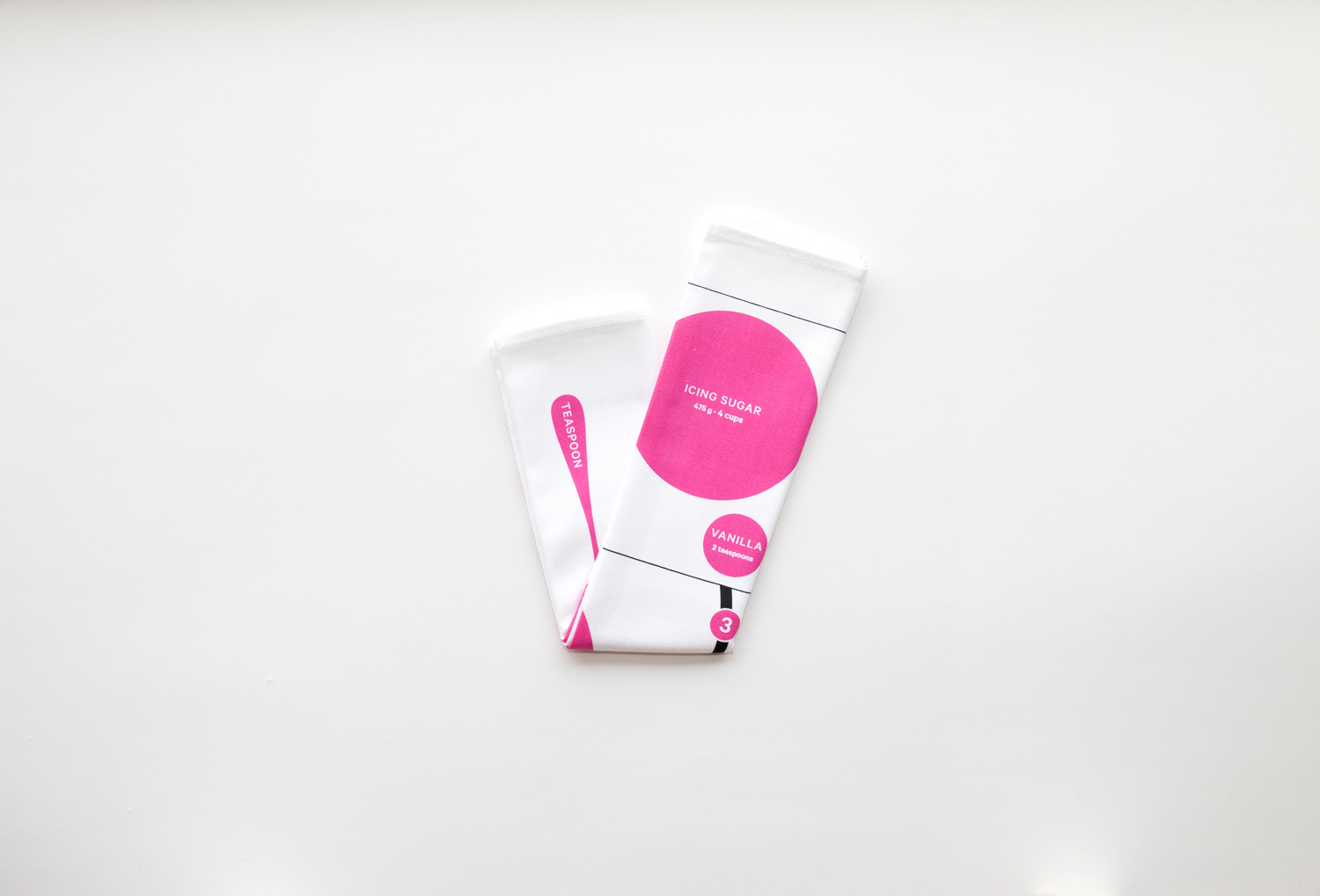 Vanilla Frosting
tea towel with baking recipe
17 $
The Vanilla Frosting tea towel is a brand new type of tea towels that allow you to bake directly on them. They have a spot for each ingredient and the recipe broken down into easy steps.
The collection is screen printed and made out of high quality cotton. Use it as a pop of colour in your kitchen or make it the perfect gift for a stylish baker or enthusiastic little kitchen helper.
The towels are designed in Copenhagen, Denmark and printed in the United Kingdom.
DETAILS
- 100% heavyweight cotton
- hemmed on all sides
- approximately 78x48 cm (38.75x19 in.)
- designed in Denmark
- screen printed in the United Kingdom
---
RECIPE
Vanilla frosting
yields enough to frost about 24 cupcakes
375g - 1.6 cups unsalted butter (cut into cubes)
475g - 3.75 cups icing sugar
45ml - 3 tbsp milk
2 tsp vanilla extract
pinch of salt
In a large bowl, cream the butter until it becomes very pale and creamy - about 5 to 8 minutes.
Add the icing sugar, milk, vanilla and salt and mix with an electric mixer at low speed for 60 seconds, then at medium speed for 5 minutes, or until light, creamy and fluffy.
Add a touch of food colouring if desired, following the instructions on the box. Blend until evenly incorporated.
Frost your cooled cake or cupcakes.